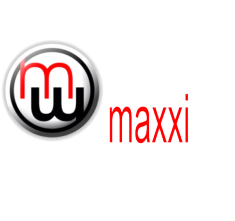 Empty small and middle size Fire Extinguisher cylinders manufactured in compliance with European Pressure Equipment Directive 2014/68/UE (PED) and according to European Standards EN 3-8. MaxxiLine Fire Extinguisher cylinders are suitable for hand-held and cart-mounted fire extinguishers. Cylindrical pressure vessels for hand-held fire extinguishers. Portable Fire Extinguisher cylinders: 1kg, 2kg, 3kg, 6kg, 9kg, 12Kg. Cylindrical pressure vessels for wheeled fire extinguishers. Wheeled Type Fire Extinguishers: 30kg and 50kg. The Steel Fire Extinguishers can be supplied in standard red finish (RAL3000). Stainless Steel Fire Extinguishers are ideal for architecturally sensitive environments and design-led interiors.
EN 3-8 Approved Fire Extinguisher Cylinders
1kg - 2kg - 3kg- 6kg - 9kg - 12kg - 30kg - 50kg
Carbon Steel and Stainless Steel Fire Extinguisher Cylinders
Fire Extinguisher Cylinders individually manufactured, certified and tested in according to 2014/68/UE (PED) EN3-8 2007 European Standards
Factory Direct Sale
Guaranteed Low Price
100% Made in Italy
Contact us for more information !
Get additional information about MaxxiLine Product Range click here
MaxxiLine Marketing - Via C.Cadoppi N.8 - 42124 Reggio Emilia - Italy - PIVA 01697510350
Tel: +39 0522 272630 - Voip: +39 02 00610708 - Fax: +39 02 700407574 - Mobile: +39 339 5456609 - Skype: maxxiline
Email : info@maxxiline.com